Steering Committee
Directors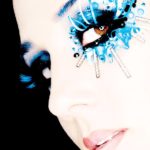 Miss Indigo Blue
Executive Director
Miss Indigo Blue is an award-winning burlesque entertainer, educator and entrepreneur.  Although she was a dancer since childhood, it was her experience as a stripper and her shameless desire to make people laugh that drew her towards Burlesque.  She got her start in Seattle in 1994 with Tamara The Trapeze Lady's "Fallen Women Follies", and the rest is practically net-burlesque history.  She started TwirlyGirl Pasties "exquisite pasties for discriminating nipples" in 2001, and founded the Academy of Burlesque in 2003. Shortly afterward she joined the Atomic Bomshells and began performing with Lily Verlaine Presents. In 2011 Miss Indigo became "Miss Exotic World", the Reigning Queen of Burlesque and represented the Burlesque Hall of Fame as the top Burlesque entertainer in the world. To date she has appeared on the "Top 50 Burlesque Performers" rankings by 21st Century Burlesque each year since it's inception. Seattle's Burlesque stalwart, she continues to be a sought after headliner and emcee at events across the globe.
Always interested in discussing behind-the-scenes topics such as feminism, cultural appropriation, aging, sex work and other deep topics, Indigo longed for a platform to get into deep conversations without the lingering call, "10 minutes".  With her background in event production, non-profit work, political campaign organizing and volunteer coordination, Miss Indigo Blue created BurlyCon as the first International Educational and Social Convention dedicated to Burlesque in 2008.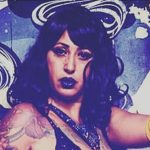 Lola Love
Deputy Director and Director of Programming
Lola Love is a California native who escaped to Hawai'i to achieve the perfect sun kissed, tropical glow. She is a pioneer of neo-burlesque in the state, co-founding the first troupe and school in the Aloha State. Lola has been the Director of Programming since 2013. Lola says this about her additional new role as the Deputy Director in 2018: "I am excited and honored for the opportunity to work in a larger capacity as Deputy Director! I have been lucky to be part of the team for 5 years and I can honestly say it has never once felt like work. I am thrilled for this new position and cannot wait to serve the community in a larger capacity. I'm ready to make some MAGIC."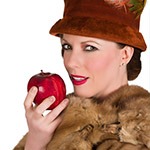 Red Delicious
Chief Operations Officer, IT Lead, Registration Co-Lead, Venue Team and Board Treasurer
Red Delicious is a model, performer, bookkeeper, and business maven. She began her burlesque career in the early 1990's with the Fallen Women's Follies and BurlyQ: a Queer Cabaret. Red is the Business Manager for the Academy of Burlesque. If it needs a spreadsheet, then Red is the gal for the job! Red is based in Seattle, WA and Tulsa, OK.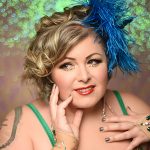 Ri Ri Syn Cyr
Director of Development
Known as the Mayor of Chubbytown, RiRi SynCyr has been shaking her glittering gams across the U.S. since 2003. This plus sized Puerto Rican cutie learned her love of performing from her parents. Her Papi played congas, flute, and sang vocals for the popular San Francisco based salsa group Los Compas, while her mother is a professional classical bassoonist. Subsequently, she is known for her colorful costumes, character, creativity, and musicality. Founder of the original BurlesqueFests.Com spreadsheet in 2010, she's performed in countless festivals and shows from coast to coast. RiRi has studied under some of the biggest names and legends in burlesque, and her passion for continuing education extends to her role as Director of Development for BurlyCon. In her muggle life, RiRi has worked nonprofit administration and fundraising for 20 years, has obtained 3 degrees, and is passionate about diversity and inclusion in the philanthropic community. She currently calls Portland, Oregon her home.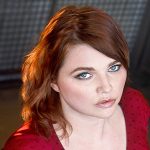 Vixen Valentine
Director of Communications
Vixen Valentine has been performing on Seattle stages for over 15 years and has gone on to perform burlesque locally and internationally at the Munich Burlesque Festival, Geneva Burlesque Festival, Edinburgh PBH Fringe Festival, and Como Lake Burlesque Festival to name a few. She holds an M.F.A. in Physical Theater, B.A. in Drama, B.A. in Women Studies, and B.A. in English: Creative Writing.
Fosse Jack
Director of Volunteers
Fosse Jack is a Seattle based actor-dancer turned ecdysiast, cabaret artist, choreographer and writer. Whether he is dancing to Broadway classics, bumping to queer pop beats, or grinding as Johnnie Ray croons, this Limelight Loverboy blends innocence, eroticism, class, cheek, and his signature waggish charm into performance art that has warmed the love-bits of audiences since 2010. With his partner, Apollo Vídra, he is one half of OtterPup Productions, and he is also the Recital Coordinator for Miss Indigo Blue's Academy of Burlesque. Having served on BurlyCon's Steering Committee since 2013, Fosse is honored and excited to take on the responsibility of Director of Volunteers this year!