Events
BurlyCon is turning 11 in 2018 and we've got a ton of amazingly fun and scintillating events waiting for you this November! Events for 2018 will be posted in April. For an idea of the types of events you can expect, 2017's events are listed below.
2017 Special Events
THURSDAY
Meet & Greet Social
Vintage Attire Suggested
We're rolling out the red carpet for BurlyConX!  Thursday, join us for the Vintage Meet-n-Greet in Emerald E & F.  Channel your favorite Golden Age ingenue in your most glamorous Hollywood ensemble!  Perhaps your red carpet look is a little more J-Lo than Greta Garbo. Whatever your style, showcase your inner star as you mix and mingle! You can even  learn some new moves with Sister Kate Dance Company before you head over to Crystals A-B-C from 10pm – 1am for the movie premieres!
Where: Emerald E & F
When: 8pm – 11pm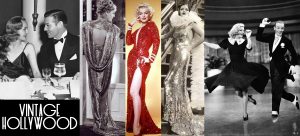 Movie Screening
Get ready for a rockin' evening of fun watching some classics! We will be screening Gypsy and Cabaret! Sing a-long, quote a long  or sit back, relax and enjoy!
Where:  Crystal A-C
When: 10:00pm-1:00am
FRIDAY
Opening Ceremony
The BurlyCon Planning Committee and Board of Directors humbly request your presence at the BurlyCon Opening Ceremony. Speakers include: our Guests of Honor, Board President Coco Lectric, Board Member Jo "Boobs" Weldon, and Executive Director Miss Indigo Blue.
Where: Crystal A-C
When: 12:00pm-1:00pm
Class Photo
The Class Photo is a fun opportunity to capture the Con spirit and preserve the memories for years to come! Sign up for your $5 photo at the BurlyCon vending table. Photos will be delivered under your door late Saturday night. Those not staying at the hotel may pick up their photos at registration on Sunday.
Where: Emerald E & F
When: Arrive at 9:30 PM for placement. Photo will be taken at 9:50 PM sharp!
What to Expect: We will take a photo of the ENTIRE group at once. Please arrive between 9:30-9:45 PM. We will take the photo at 9:50 PM SHARP, so please be patient if you arrive early. Once your photo is taken, you will be directed to the neighboring ballroom to get your dance on! Please work with us to stay orderly and efficient so we can have a beautiful photo keepsake.
BurlyCon *Disco* Ball Gala!!!!
Come and shake your groove thing in sparkly, shiny spandex, haute glue couture, or Studio 54 style fashion at the funky, art house, underground party zone – Studio Crystal A! Things are going to get wild as we strut to new disco/funk and booty moving beats from decades of yore at the ultra exclusive, star studded, and fabulous Studio Crystal A! where excess is the best!
Think disco is dead? Not at BurlyCon for our fabulous 10th!
Date: Friday, 10:00 PM-1:30AM
Where: Crystal A
What to Expect: Come dressed according to the theme or just be yourself.  Must keep boobies and booties covered until you get into the Convention Center! A bar will be provided by the hotel.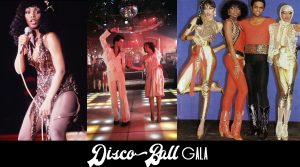 Match Game!!!!
Come and watch a live game show, Match Game Seattle! Match Game is the Classic 70s fill-in-the-blank TV game show full of fun and hilarity. Games are at 10:30 pm and 11:30 pm.  "Gams Galore got on MATCH GAME by shaking her ____________ in Vincent Drambuie's face!" The Classic 70s fill-in-the-blank TV game show "Match Game" and its Dynamite host Gene Rayburn get a few new twists in MATCH GAME an exciting, fast-paced, live, interactive, reinvention of the bawdy classic. Watch as 4 contestants per show will be pulled directly from the audience to try to win fabulously funny prizes by matching wits with burlesque guest stars. Hosted by the man whose almost always pleasant, RICHARD RUGBURN, and our Prize Butterfly Miss Moist Towelette, MATCH GAME is pure improv comedy you just don't want to miss. Be there or be _________!
Date: Friday, 10:30 PM-12:30AM
Where: Crystal B-C
SATURDAY
BURLESQUE STORY-TELLING – The X-Rated version
Our Community and Culture is defined by the stories we tell about ourselves and our histories. Hosted by Ray Gunn and modeled after the NPR radio show "The Moth Radio Hour", BurlyCon Story Time is an opportunity to hear a hand-picked panel tell true anecdotes from their experiences growing up in Burlesque. This year's theme is "X-Rated" and we are leaving it up to our panel of Legends and Luminaries to interpret that: X for 10 years; X for intersectional;  X for Adult Themed… no matter the interpretation, you will be informed, inspired and entertained.  Dress theme is bed-time casual – come in your PJ's to chill out. Cozy flannel or X-rated lingerie, it's up to you! A bar will be provided by the hotel.
Where: Emerald E & F
When: 7:30pm-9:00pm

What to Expect: Wear your PJ's and will have chairs available for seating.
Peer Reviews
Peer reviews are one of the hallmark experiences of BurlyCon. They're a priceless opportunity for thoughtful feedback in a supportive and inspiring format. Come support your fellow performers as we watch, enjoy, and explore new directions in our work.
Where:  Crystal A-C
When: 9:30pm – 12:00am
SUNDAY
Closing Ceremony
One of BurlyCon's most treasured traditions, the Closing Ceremony ritual celebrates the connections made at BurlyCon before we part ways. We gather as a community to give our thanks for new friends, old friends, and the change within ourselves. Please come and acknowledge our hopes, achievements, and significant moments experienced over the weekend.
Where: Crystal A-C
When: 3:15-4:15pm
What to Expect: Casual dress, standing room only, and lots of hugging. Kleenex will be provided.
---
Hospitality
Location: St. Helen's Suite (3rd Floor of Hotel over Elliott's)
Thurs: 

12:00 pm–4:30pm

 | Fri: 8:0

0 am–5:00 pm

 Sat: 

8:00 am–5:00 pm

 | Sun: 

8:00 am–1:30 pm

 
Hospitality will be closed 

on Friday

 from 

11:45 am–1:15 pm

 for the Keynote Address

Stop by Hospitality to get you through those long days at BurlyCon. Located on the 3rd floor in the Residential wing (look for signs pointing you there!), Hospitality offers you a space where you can recharge, rest, and socialize in a low pressure way. We provide the snacks, you provide the conversation. This year Hospitality will be offering: 
Fresh fruits and veggies all day

Cheese, Kind Bars and other tasty snacks meant to keep you going from meal to meal 

Perpetual PB&J Bar (Including gluten free bread and nut free options, too!) 

Coffee and Tea all day
In addition to the usual fare, we have a couple of special sections for you to check out:
The Honor Bar: Heartier snacks for you to refuel if you missed lunch! Please donate some money to help us offset the cost of these items


The Share Table: Did you bring something fun from your hometown and want to share it? Pack a few too many bags of pretzels? Bring them in and share with your fellow burlesquers!*
*Please note we can only accept shelf-stable snacks!
BurlyBar
Location: St. Helen's Suite Thurs: 

6:00 pm–12:00 am

 | Fri: 

6:00 pm–2:00 am

 | Sat: 

6 pm – 12:30 am

 
Come unwind and with a drink at the BurlyBar! All sales benefit BurlyCon directly, so PreFunk at the BurlyBar! All drinks under $5! Our bartenders are serving up some specialty cocktails as well as wine, beer and mixed drinks. 
Cash and credit accepted. 
Note: All BurlyBar beverages must be consumed in the BurlyBar or Hospitality Room. Beverages from the bar may not be brought into the hallway or into any other space in the hotel.
Library
Need some peace and quiet? The library offers a large assortment of burlesque books, papers, and poster presentations. Join us for daily book signings by select authors. See the schedule for exact details.
Where: Emerald C
When: Thursday 12:00pm-8:00pm, Friday 10:00am-8:00pm, Saturday 10:00am-8:00pm, Sunday, 9:00 am-12:00pm