Steering Committee
Directors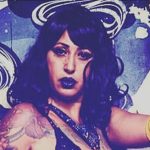 Lola Love
Executive Director
Lola Love is a California native who escaped to Hawai'i to achieve the perfect sun kissed, tropical glow. She is a pioneer of neo-burlesque in the state, co-founding the first troupe and school in the Aloha State. Lola has been the Director of Programming since 2013 and was also the Deputy Executive Director in 2018.  Lola has extensive event management, planning, and coordination experience, and is currently pursuing a degree in Non Profit Management. "I fell in love with the organization my first year in attendance (2012). It has been an honor to serve the organization and to serve my community. I am thrilled to take on this new role and lead the organization in its second decade."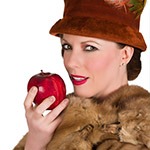 Red Delicious
Chief Operations Officer, IT Lead, Registration Co-Lead, Venue Team and Board Treasurer
Red Delicious is a model, performer, bookkeeper, and business maven. She began her burlesque career in the early 1990's with the Fallen Women's Follies and BurlyQ: a Queer Cabaret. Red is the Business Manager for the Academy of Burlesque. If it needs a spreadsheet, then Red is the gal for the job! Red is based in Seattle, WA and Tulsa, OK.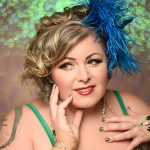 Ri Ri Syn Cyr
Director of Development
Known as the Mayor of Chubbytown, RiRi SynCyr has been shaking her glittering gams across the U.S. since 2003. This plus sized Puerto Rican cutie learned her love of performing from her parents. Her Papi played congas, flute, and sang vocals for the popular San Francisco based salsa group Los Compas, while her mother is a professional classical bassoonist. Subsequently, she is known for her colorful costumes, character, creativity, and musicality. Founder of the original BurlesqueFests.Com spreadsheet in 2010, she's performed in countless festivals and shows from coast to coast. RiRi has studied under some of the biggest names and legends in burlesque, and her passion for continuing education extends to her role as Director of Development for BurlyCon. In her muggle life, RiRi has worked nonprofit administration and fundraising for 20 years, has obtained 3 degrees, and is passionate about diversity and inclusion in the philanthropic community. She currently calls Portland, Oregon her home.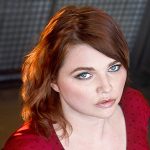 Vixen Valentine
Director of Communications
Vixen Valentine has been performing on Seattle stages for over 15 years and has gone on to perform burlesque locally and internationally at the Munich Burlesque Festival, Geneva Burlesque Festival, Edinburgh PBH Fringe Festival, and Como Lake Burlesque Festival to name a few. She holds an M.F.A. in Physical Theater, B.A. in Drama, B.A. in Women Studies, and B.A. in English: Creative Writing.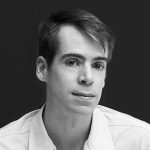 Fosse Jack
Director of Volunteers
Fosse Jack is a Seattle based actor-dancer turned ecdysiast, cabaret artist, choreographer and writer. Whether he is dancing to Broadway classics, bumping to queer pop beats, or grinding as Johnnie Ray croons, this Limelight Loverboy blends innocence, eroticism, class, cheek, and his signature waggish charm into performance art that has warmed the love-bits of audiences since 2010. With his partner, Apollo Vídra, he is one half of OtterPup Productions, and he is also the Recital Coordinator for Miss Indigo Blue's Academy of Burlesque. Having served on BurlyCon's Steering Committee since 2013, Fosse is honored and excited to take on the responsibility of Director of Volunteers this year!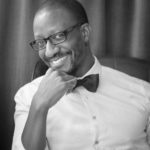 Jet Noir
Director of Fundraising
Jet Noir has been a performance artist since 1993 when he formed a Hip Hop group with two classmates and he choreographed their first live performance. Over the years, he's lived on and off stage as a poet, figure model, stripper, MC, producer, stage manager, and burlesque performer. Creator of The Black Manifest, an all Black, all male burlesque revue. He is also a sex educator and was the first man hired to dance for the infamous Mitchell Brothers O'Farrell Theatre. He has a reputation for stunning audiences with performances that are at once joyous, playful, and will have you screaming for more. He's known as the obsidian obscenity here to disrupt your memories and has been heating up stages, internationally, since 2010.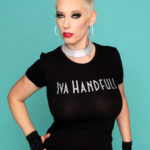 Iva Handfull
Director of Programming
Seattle's Iva Handfull is the multi-fierceted rock star of burlesque.  A fashion icon in the burlesque world, she's a neo-burlesquer known for her inventive, epic, and often impersonating performances. When Iva's not headlining and featuring in burlesque festivals and shows across North America, she's co-producing as IvaFiero Productions – Edge-of-Your-Seat, Rock Concert-Inspired Burlesque Entertainment and teaching performers how to bring concert-worthy performances to their own stages.