Become a Gifter!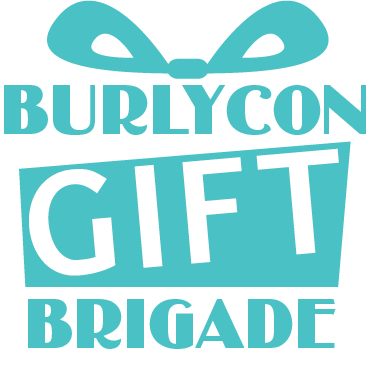 Any person or organization (called a Gifter) can buy a pass for a Virtual BurlyPod to give away. You can give this Pass as a gift, award, or prize to another person (called an Awardee). Gifters purchase the pass before they give it away. There is no charge to change the name of the Pass once the Awardee is decided.
Gifters may call these passes "Awards", "Prizes," or "Gifts". BurlyCon reserves the word "Scholarship" so we don't confuse the giving of these Gift Passes with the granting of official, BurlyCon-sanctioned Scholarships. BurlyCon values and celebrates diversity. We encourage Gifters to select an Awardee who is a reflection of the diversity in your community, however a Gifter may choose to give a Gift Brigade pass to anyone they choose.
As a Gifter you need to register the gift with BurlyCon. Once you do that, your name is included in our website and printed program as a member of the BurlyCon Gift Brigade! Then you can also have permission to use the BurlyCon Gift Brigade graphic in any of your print or online media.
Gifters need to plan ahead! To give a Gift pass, you'll buy it for $175 (yep, just $175 – no extra name change fee!) within 7 days of the event.
IMPORTANT:
Gift Brigade passes are NOT tax deductible. If you'd like to make a tax-deductible donation, CLICK HERE.
The name of your Awardee can be public or confidential, whatever you both decide. Let us know if you want us to publish their name!
You can use your BurlyCon Gift Brigade graphic anywhere for the year that you are a BurlyCon Gift Brigade member.
You CANNOT use any other BurlyCon logo or graphic! At all! For anything!
The Gift Brigade program is not a way to shirk the name change fee. Please don't try it! Thanks!
Thank You to our 2019 Gift Brigade!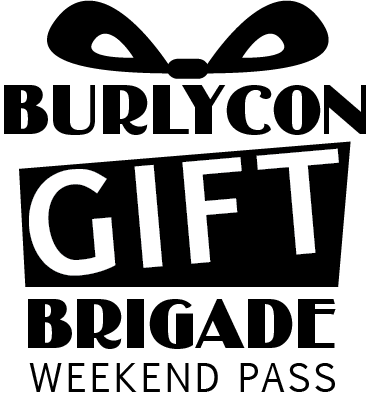 Ophelia Flame & The Twin Cities Burlesque Academy
Gifted to: Misty Lincoln
Boom Boom Basics Burlesque & Performing Arts Studio
Gifted to: Poppy Ia Fae
Miss Catwings
Gifted to: Hakka Mei
Siomai Moore
Gifted to: Tas Al-Ghul