This year marks BurlyCon's 10 year anniversary and we are celebrating in a big way, and this year's Guest of Honor is a big part of that! We are overjoyed to announce that the #BurlyConX Legend marks the return of our first ever Guest of Honor, Toni Elling! That's right, when you join us in November, you will get to spend a bit of your convention with The Satin Doll herself. Every year BurlyCon brings a Living Legend of Burlesque to share their knowledge and story with the new generation of stripteasers, and in 2017 Toni returns to help us celebrate in style.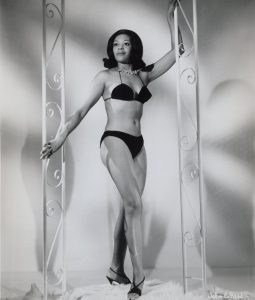 From her start in the 1950's, Toni refused to play to the American Savage Fantasy, instead touring the world with her signature Parade, Pose, and Peel glamour. From Detroit to Tokyo, she broke barriers and delighted crowds, and we are ecstatic to have her return for our 10 year celebration.
We can hardly wait to get in the classroom and soak in a little history and knowledge, we hope to see you there. Secure YOUR registration today to join us for the world's largest educational burlesque convention and spend some time with our 2017 Guest of Honor, Living Legend Toni Elling.