Invited Presenter Spotlight: World Famous *BOB*
This year marks BurlyCon's 10 year anniversary and we are celebrating in a big way, with incredible changes to our format and schedule! Every year BurlyCon invites a handful of select members of the burlesque community to share their knowledge, our Invited Presenters. Today's Invited Presenter spotlights is World Famous *BOB*! Known for her blonde bombshell looks and effervescent personality, World Famous *BOB* has captivated audiences all over the world with her unique burlesque stylings, humorous performance art, and MC skills. When not titillating on stages, she's spreading her Ultimate Self Confidence! work in universities, classrooms, and with private clients worldwide.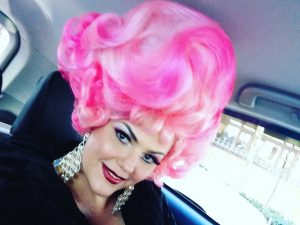 We can hardly wait to get in the classroom and soak in a little history and knowledge, we hope to see you there. Secure YOUR registration today to join us for the world's largest educational burlesque convention and spend some time with 2017 Invited Presenter, World Famous *BOB*!