We collaborated with the amazingly talented Mexican artist Lady Love to bring you a collectors item like none other.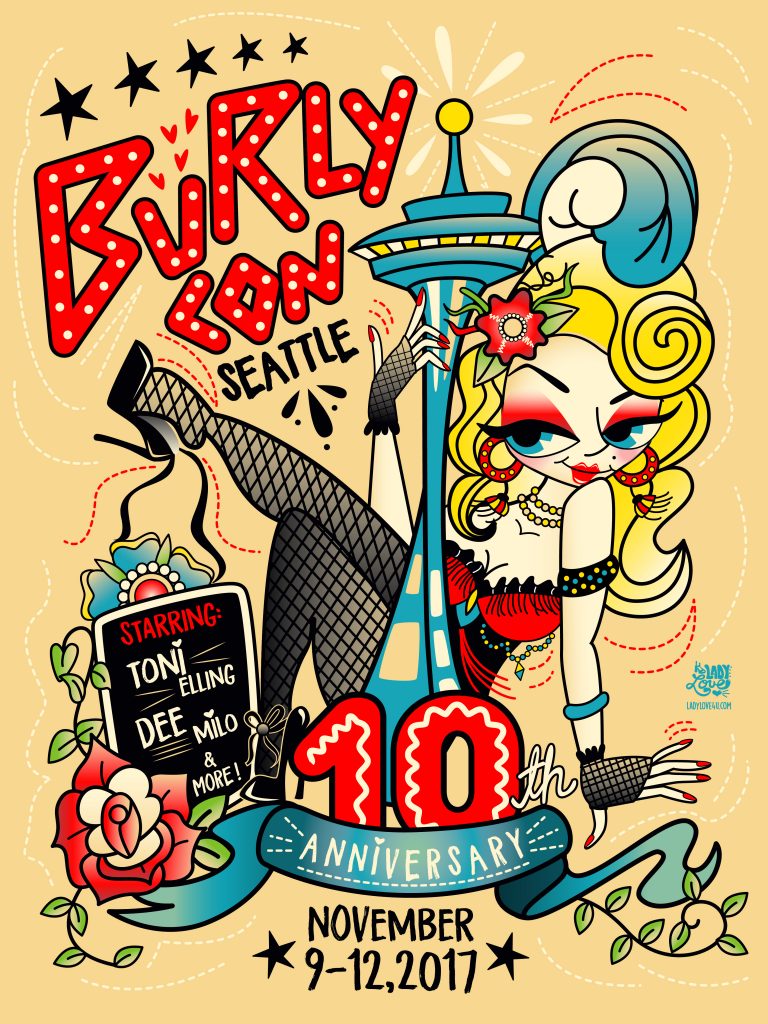 Because this is our 10th year celebrating burlesque, Legends, and the history & art of our craft we wanted to do something special for all of you. Lady Love graciously reached out to us wanting to work together and now we give you this spectacular piece commemorating our home of Seattle, our Guests of Honor, and of course- the ladies that inspire our art every day.
We're also excited to announce part of the proceeds will benefit UNICEF,an international organization that works to keep kids safe, healthy, and thriving. They have a 3/4 star rating on Charity Navigator and almost $0.90 of every dollar donated goes to helping the children. UNICEF has done fantastic work in Mexico during these recent natural disasters and Lady Love has chosen them as her charity of choice.
These posters will measure 16×12 and will be ready to frame as soon as you're ready. We're only printing a limited number and they will sell out- so order yours today! 
Want to know more about Lady Love? Check out her website and all the other awesome things she's created.
What's UNICEF all about? Glad you asked! It's always good to research where your money is going and you can learn more about them(and how they operate) at their Charity Navigator page.