BurlyCon is proud to announce Dee Milo as our second Guest of Honor and Living Legend for BurlyCon X.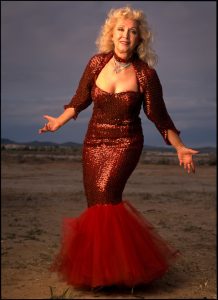 Dee Milo, "The Venus of Dance", got her start in burlesque in 1949 in New Orleans and became a headliner performing nationally and internationally. She is known for her signature act "Sentimental Journey" where she undresses and then redresses in the routine. During her career Dee Milo toured with the USO; performed in Japan and Mexico; and appeared at the top theaters in Boston, New York, Chicago, Los Angeles, San Francisco and Denver.
In 1964 Dee Milo moved to Salt Lake City and at the urging of her family quite burlesque and burned her burlesque memorabilia. However, years later a box was found in the attic that had Dee Milo's red sequin mermaid gown. This same dress would later be worn on stage when she came out of retirement in 1995 and performed at Miss Exotic World after speaking with Dixie Evans. Since then Dee Milo has performed at Tease-O-Rama, the Burlesque Hall of Fame's Titans of Tease, and burlesque festivals & events around the country.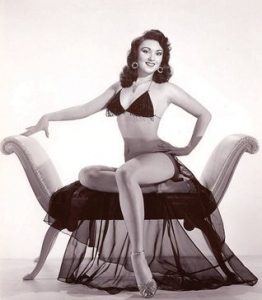 You have three chances to learn from Dee Milo at BurlyCon. On Thursday, November 9 at 1:45-3:15p.m. and on Saturday, November 11 from 10:15-11:45a.m. there is My Life with Dee Milo– where she will talk about her life as a burlesque performer, share some of her fondest memories, and discuss what she's up to now.
On Saturday, November 11 from 4:30-5:00p.m. the Venus of Dance will be teaching Allure of Vintage Panels and Skirts where she'll discuss the charms and intricacies of the vintage panel skirt.
We are so excited to bring this unique opportunity to you for our 10th Anniversary BurlyCon Bash! Make sure you've registered and booked your hotel room so you don't miss this amazing woman and burlesque Legend. Then make sure your friends have registered too!