Each year, BurlyCon offers a limited number of scholarships to promising individuals in the burlesque community who have demonstrated financial need. BurlyCon Media Liaison Czech Mate recently caught up with 2015 scholarship recipient Bunny Barebuns.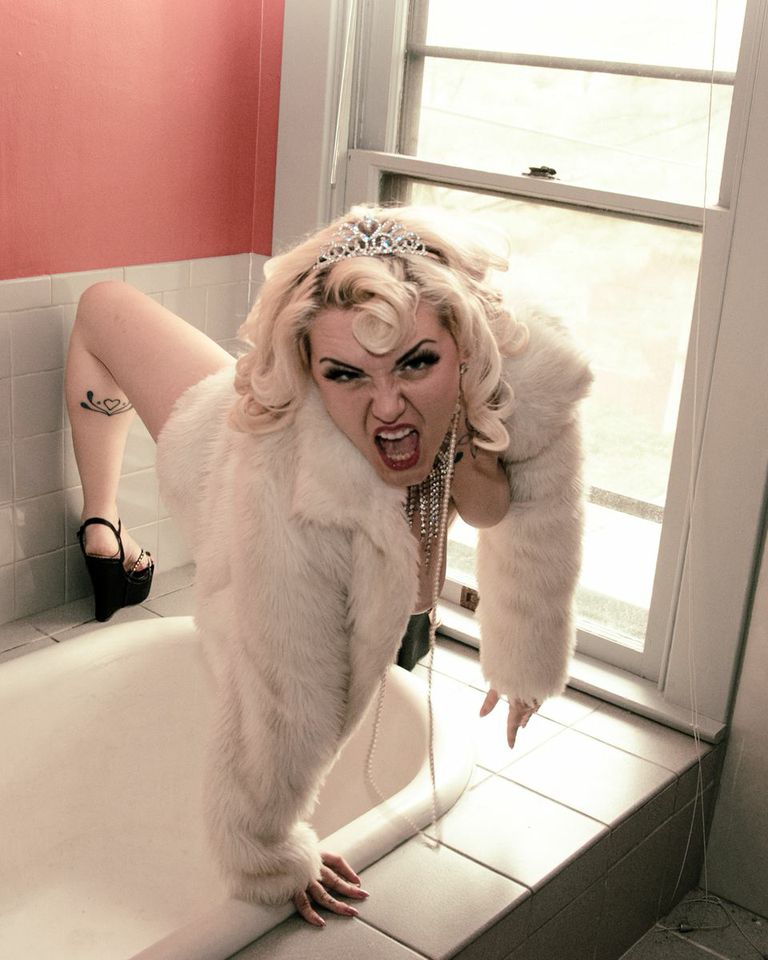 Performer name: Bunny Barebuns
Performer tagline: "Kink with a Wink"
Years performing: 3
Current hometown: Indianapolis, IN/St. Petersburg, FL
Number of BurlyCons attended: This will be my first!
Favorite rhinestone adhesive: E6000
Preferred method of glitter removal (from home and/or self): Coconut oil
Post-show glitter crash cure: Epsom salt bath, aromatherapy, kale-orange juice in a cut crystal glass and a rolled swisher sweet!
Burlesque heroes: Blaze Starr, Perle Noire, Siren Santina, Roxi D'Lite, Jeez Loueez, Lucky Deluxe, Gal Friday, Siobhan Atomica, Dirty Martini… so many fabulous ladies to idolize!
CM: How did you get your start in burlesque?
BB: I joined the Rocket Doll Revue in 2011 and started performing in 2012.
CM: What's your "signature act"(favorite act that you do)?
BB: I have an act called "chocolate bunny" that is ultimately an ode to my deep love for my favorite rescue rabbit, who I had for 7 years.
CM: What does BurlyCon mean to you?
BB: The opportunity to learn about things that I love from the people that do it best!
Bunny's Bio: Bouncing out of her hometown of Indianapolis, Bunny Barebuns is Kink with a Wink! Heralded for her startling flexibility and seductive glares, Bunny is more likely to try and eat your face off than be caught munching on a carrot. A performer since the age of two, she spent three years grinding with Indy's Rocket Doll Revue before venturing out of the nest earlier this year. Bunny is known best for live jazz improvs and classic numbers with a tongue-in-cheek bite.
Join Bunny Barebuns at BurlyCon 2015, November 12-15, 2015 in Seattle, WA. Registration is open now!