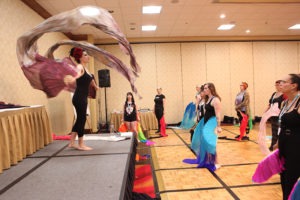 If you're thinking about submitting a class to teach at BurlyCon this year, there's still time! Class submissions are due March 31st. Our Programming team has been hard at work making sure that BurlyCon 2015 will be the best con yet, but we're still looking for a few good courses to round out the offerings in glamour, history, business, movement and panels that have come in so far.
There are a few topics that the Programming team would LOVE to see more submissions for:
History of burlesque with a focus on performers of color
Nerdlesque
Movement for big bodied performers
Movement for performers with disabilities
In addition to these topics, Programming is also on the lookout for papers and poster presentations for the BurlyCon library.
We can't wait to see the ideas you've got up your rhinestoned sleeves!
Need a hand making sure your proposal is as inspiring as possible? Check out Sailor St. Claire's great post on how to wow us with your class submission!