Welcome to BurlyCon 2015!!
Burlesque Education & Social Convention
BurlyCon, November 12-15, 2015, is an annual burlesque social and educational convention held every fall in the Seattle area. As the educational arm of the burlesque arts circuit, BurlyCon provides a unique opportunity to learn, practice, network, and thrive in a supportive (and fun!) community environment. There's simply no other single event where attendees can access such multifaceted teaching talent to explore the practice and the theory of burlesque.
REGISTER NOW!
Join us for BurlyCon VIII - BurlyCon, November 12-15, 2015
at the Hilton Seattle Airport & Conference Center.
Everything you need to get through the weeks after BurlyCon!

Still feeling that tassel-twirling high emotional high from attending BurlyCon? You worked hard, danced hard and played hard. You deserve the time to absorb, reflect and allow all that learning to integrate into your being.  The BurlyCon Team gives you full permission to take the day off! We declare a day of rest.

Looking for inspiration on how to spend your day?

Have a burlesque movie marathon
Make a pinterest board
Wear comfy BurlyCon sweats or vintage night gowns you bought
Day dream of new acts
Draw or write in your journal
Search Instagram for #burlycon2015 to relive some of our fav photo moments
Turn off your phone
Unpack your suitcase while listening to Ronni Magri's CD
Connect with a burlyspa vendor to schedule a pampering session

Read more!

---
Sign Up for Our Newsletter!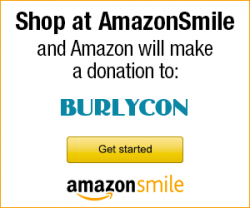 Tweets by @BurlyConSeattle