Join us for the only burlesque education convention in America in exciting Seattle, WA on November 9-12. As the educational arm of the burlesque arts circuit, BurlyCon provides a unique opportunity to learn, practice, network, and thrive in a supportive (and fun!) community environment driven by veterans of the burlesque community. There's simply no other event where almost 800 attendees from ages 21-81 can access such a multifaceted conference and grow in their craft. Register today!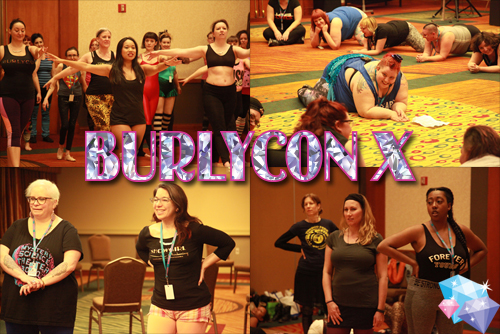 Register today for $325! Plus- you can book your hotel today too!
Get Tickets
BurlyCon is introducing our all new Intensive Series! Register TODAY!
Get the Details Here!
We love our Sponsors. Almost 800 attendees will see your brand, plus our thousands of fans online. BurlyCon isn't just one event each year either. We make appearances at Seattle Pride, the Seattle Boylesque Festival, as well as other events throughout the year.
Be Seen! Sponsor BurlyCon