Welcome to BurlyCon 2016!!
Burlesque Education & Social Convention
BurlyCon, November 10-13, 2016, is an annual burlesque social and educational convention held every fall in the Seattle area. As the educational arm of the burlesque arts circuit, BurlyCon provides a unique opportunity to learn, practice, network, and thrive in a supportive (and fun!) community environment. There's simply no other single event where attendees can access such multifaceted teaching talent to explore the practice and the theory of burlesque.
REGISTER NOW!
Join us for BurlyCon IX - BurlyCon, November 10-13, 2016
at the Hilton Seattle Airport & Conference Center.
The BHoF Finishing School presents classes with burlesque Living Legends from the mid-twentieth century. Classes are held during the Burlesque Hall of Fame Exotic World Weekend in Las Vegas, and focus on lifestyle, skills, and history. These classes are a fantastic and opportunity to receive information passed on directly from one of our most fragile resources: the performers of yesteryear.

Learn more about the history of the Finishing School

Read more!

---
Sign Up for Our Newsletter!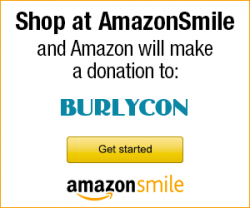 Tweets by @BurlyConSeattle