Join us for the only burlesque education convention in America in exciting Seattle, WA on November 8-11, 2018. As the educational arm of the burlesque arts circuit, BurlyCon provides a unique opportunity to learn, practice, network, and thrive in a supportive (and fun!) community environment driven by veterans of the burlesque community. There's simply no other event where almost 800 attendees from ages 21-81 can access such a multifaceted conference and grow in their craft. Register today! 
Shopping this holiday season? Make sure you are using our BurlyCon Amazon Smile link!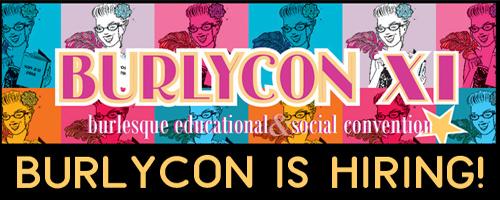 BurlyCon is hiring! As a 501(c)(3) not-for-profit arts organization, we are committed to being an equal opportunity contractor and encourage all to apply. Get the details by clicking HERE.