Seattle, WA – BurlyCon Burlesque Convention is thrilled and delighted to announce exciting changes in its organizational staffing for 2018. In BurlyCon's 11th year of rocking the burlesque community's educational world, we have taken important new steps to solidify the staff running the convention.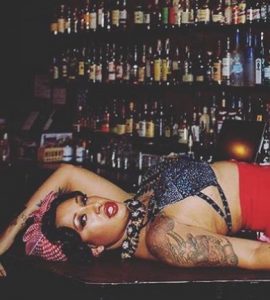 "On behalf of the Board of Directors I am thrilled that Lola Love has accepted the job of Deputy Director of BurlyCon. Lola is a 6-year veteran of the BurlyCon Steering Committee and will continue to serve in her role as the Director of Programming as well as taking on this new role." says Board Hiring Committee Chair Baby Doe Von Stroheim, "the Board conducted an extensive search and reviewed materials from many excellent applicants.  We were delighted to have such a rich pool to choose from, and it's a testament to Lola's skills and experience that we were able to advance her to take over this new position."
In this role, Lola Love will work closely with Founder and Executive Director Indigo Blue to bring BurlyCon into its second decade of providing mind-blowing and career enhancing educational opportunities to the entire burlesque community.  ""It's been great to have Lola as the Director of Programming, and I'm so happy she's going stay and keep advancing the Programming group. It will be so awesome to work with her more frequently, we will be working hand-in-hand this year to make BurlyCon 2018 the best ever! " said Indigo Blue, BurlyCon's Executive Director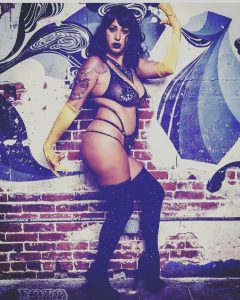 Hawaii-based Lola Love is a playwright, director, choreographer and instructor who also brings over 11 years of Event Management and Planning experience to this role.  Lola is a pioneer of the burlesque revitalization in Hawaii and currently directs three Burlesque-related performance groups: Pretty Peacock Productions, The Aphrodisiacs, and Samba Fusion.  Her commitment to intersectional feminism, burlesque community, and diverse programming will continue to benefit BurlyCon's vision and goals.
BurlyCon has also filled all open Steering Committee Director roles.  The complete list and bios of the newly hired 2018 Steering Committee Directors is posted on the website.
BurlyCon is a community-oriented professional growth and educational organization with the mission to preserve, promote, and advance burlesque as a living theatrical art form.  In doing so, we demonstrate our commitment to the personal development, educational growth, and professional advancement of our constituents.  As a Federal 501 (c) (3) Not for Profit Educational Organization BurlyCon is committed to promoting inclusivity, diversity, and representation amongst our staff of our expansive constituency.
BurlyCon encourages the involvement of Burlesque Community as volunteers, attendees, sponsors, vendors and members of the organization. BurlyCon 2018 will be held November 8-11 in Seattle WA.  More information and registration is available on our website.