Become a BurlyCon Member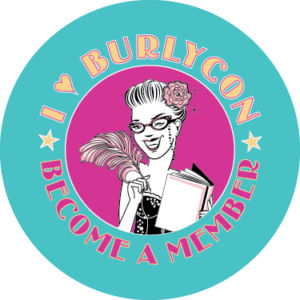 Do you love burlesque and BurlyCon? Are you looking for a way to be more involved in the health and growth of the organization? Supporters like you contribute to the organization, and help to shape our growth and future. Invest in your passion!
Membership Benefits
Be a part of the global BurlyCon burlesque community
Preserve your heritage by funding opportunities to learn directly from the legends
Shape the future of burlesque through burlesque education and community
Support your peers by keeping costs low for attendance at the annual conference
Show your appreciation for the hundreds of volunteers who make BurlyCon possible
Invest in programs you value
Together as a community of glittery artists, entrepreneurs, visionaries, designers, unicorns, and fans we can deepen and expand our mission to elevate the art of burlesque. With each contributing according to our own ability, we can build something beautiful. You are BurlyCon!
Join At Any Level
Member rewards include recognition on our website, members-only sticker, good feelings, and more! Higher levels receive quarterly members-only quarterly updates and extended low-cost convention pricing.
Essential Membership
$60 for the year (this is works out to $5 per month for BurlyCon!)
Recurring automatic annual payment
Name listed on website as a BurlyCon Member
"I ♥ BurlyCon!" Sticker
Good feelings!
Supporting Member – Three different levels! Choose what's comfortable for you!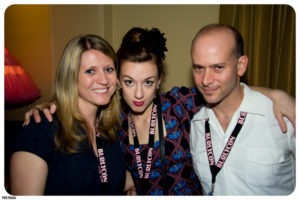 $120 for the year (works out to $10 per month)
$180 for the year (works out to $15 per month)
$240 for the year ( works out to $20 per month)
…receive all of the above PLUS:
Early access to Lowest Price Con passes for an additional month
Exclusive quarterly newsletter from the Board
Sign Up with a Annual Recurring Individual Membership Payment
Troupe (or School) Membership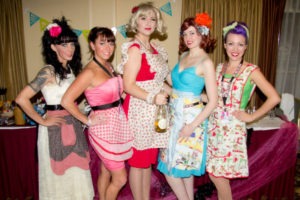 Sign up your whole troupe and everyone benefits!
$360 (works out to $30 per month)
…receive all of the above PLUS:
Sponsor a 50% full scholarship for a deserving ecdysiast
Receive 5 class photos for the year of your membership
Early access to Lowest Price Con passes for an additional month for the entire troupe (up to 10 members)
Sign Up with a Annual Recurring TROUPE Membership Payment
Be a Benefactor!
BurlyCon Benefactors enjoy amazing tangible rewards for their consistent generosity and financial commitment including:
A Full BurlyCon Weekend Pass
Guest of Honor/Board Dinner
BurlyCon T-shirt and Swag
Signed Guest of Honor Photos
… and more
Visit the Benefactor page for details!
Sign Up Today!
Thank you for considering a BurlyCon Membership. Please join us today! We are GRATEFUL to have your support and to welcome you into our community!
NOTE: With the exception of the Benefactor level, Memberships do not apply towards Weekend Passes. BurlyCon Membership is distinct from BurlyCon Sponsorship.
Sign Up with a Annual Recurring Individual Membership Payment